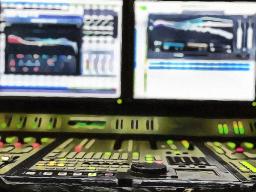 In today's rapidly evolving audio landscape, the rise of DIY home studios has undeniably changed the game. Artists, swayed by the allure of cheaper alternatives, often overlook the unique expertise seasoned engineers bring to the table. But in the midst of this transformation, an untapped opportunity beckons. As the audio realm diversifies, the demand for engineers and editors in areas like podcasts, social media, and commercial media is witnessing a meteoric rise. For forward-thinking engineers, this isn't a crisis—it's a call to adapt, innovate, and thrive.
In a world where everyone is an 'audio expert' with their plug-and-play home kits, it's easy to feel disheartened. However, expertise, knowledge, and skill never go out of fashion. It's worth remembering that while DIY kits cater to a wide audience, they often lack the depth and nuance a trained ear can provide. This is where the discerning clients—those who value quality over quantity—step in. Podcasters, advertisers, and brands seek out the best audio experience for their audience, and they understand the difference a professional touch can make.
So, how can you pivot to cater to this booming market? Start by expanding your service offerings. The days of solely recording bands and artists are waning. Think about editing, refining, and perfecting podcasts. Consider diversifying into post-production for YouTube creators or offering sound design for indie game developers. Social media influencers constantly require crisp audio for their video content, and commercials for both TV and online platforms need that perfect mix. The realm of audio is vast, and its applications are boundless.
A key strategy in ensuring longevity is networking and partnerships. Collaborate with local content creators, podcasters, and influencers. Offer them a sample of what professional-grade audio sounds like. Host workshops or webinars to educate the public about the significance of quality audio. The more you embed yourself in these emerging communities, the more indispensable you'll become.
In conclusion, it's not the end of the road for traditional production studios—it's a new beginning. The over-saturation of the market with DIY solutions is simply a sign of the times, a challenge that beckons innovative solutions. Embrace the changing tides, harness your expertise, and dive into the expansive ocean of opportunities out there. Future-proofing your studio isn't just a possibility; it's a promise of a brighter, more sonorous tomorrow.